Men Of God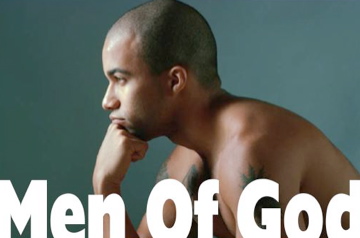 Proverbs 27:17 says, "Iron sharpens iron, So one man sharpens another. " This ministry is designed to develop and encourage leadership at home, at work, in society, and in the church. Our goal is to help men develop into fully functioning followers of Christ.
Men Of God! Build Groups Ministry
Men Of God Build Groups are groups of 8-20 men who meet weekly in homes to study lessons based on the sermon, to share, to serve, and to support one another in their Christian lives for about 1 1/2 to 2 hours. The meetings usually include refreshmen... [
more
]
Men Of God!
This ministry includes classes, training, sessions, and build groups. A time that men minister to men through prayer, study, games, discussion, trips, projects, football, baseball, basketball, XBOX, Nintendo, food, etc...and praises to the MOST HIGH GOD!... [
more
]
Setting Captives Free
The Setting Captives Free course, is a 60-Day interactive course that will teach you to enjoy a newfound relationship with the Lord and how to find freedom from sexual impurity, substance abuse, or eating disorders. It is possible, ... [
more
]
XXX Church
A site which helps men struggling with pornography and other related subjects.XXXchurch exists to bring awareness, openness, accountability and recovery to the church, society and individuals in the issues of pornography and to begin to provide solutions ... [
more
]