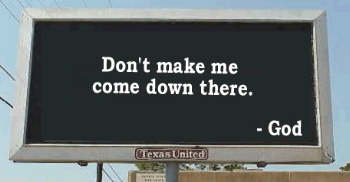 Knowing your sins are forgiven and you are ready for heaven is as simple as the following steps:
A. Admit you have sinned.....
"For all have sinned and fall short of the glory of God" (Romans 3:23)
"If we say that we have no sin, we deceive ourselves, and the truth is not in us" (1 John 1:8).
B. Believe in Jesus.....
"For God so loved the world, that He gave His one and only Son, that whoever believes in Him shall not perish, but have eternal life" (John 3:16).
C. Repent of sins.....
"Therefore having overlooked the times of ignorance, God is now declaring to men that all everywhere should repent, (Acts 17:30)
D. Confess that Jesus is The Son of God.....
For with the heart man believes unto righteousness; and with the mouth confession is made unto salvation. (Rom. 10:10)
Whosoever therefore shall confess me before men, him will I confess also before my Father which is in heaven. But whosoever shall deny me before men, him will I also deny before my Father which is in heaven. (Matt. 10:32-33)
E. Be Baptized in water for the remission of your sins.
And then he told them, "Go into all the world and preach the Good News to everyone, everywhere. Anyone who believes and is baptized will be saved. But anyone who refuses to believe will be condemned. (Mark 16:15-16)
As they rode along, they came to some water, and the eunuch said, "Look! There's some water! Why can't I be baptized?" And Philip said, "If you believe with all your heart, you may." And he answered and said, "I believe that Jesus Christ is the Son of God." He ordered the carriage to stop, and they went down into the water, and Philip baptized him. (Acts 8:36-38)
Congratulations on becoming a part of God's forever family. Obviously this is only a first step. Should you like to know more about your decision please contact us or visit the metropolitan church of Christ.
Got questions? Email us at preacher@cochristmetro.com
Want to study the Bible online? Click here!
Want to enroll in World Bible School? Click here!